ON SALE
Regular price

$65.00 USD

Sale price

$50.00 USD

Unit price

per

Regular price

$45.00 USD

Sale price

$35.00 USD

Unit price

per

Regular price

$35.00 USD

Sale price

$30.00 USD

Unit price

per
Clean Formulations

All our products are formulated with 7 ingredients or less. No chemicals, fragrances or synthetic ingredients.

Packaged in Glass

Reusable glass bottles to prevent harmful plastic leeching into the products and to reduce use of plastic as a company.

Gender Neutral

Skincare for everyone. All our products are gender-neutral and fragrance free.

Acne Friendly

Formulated with non comedogenic ingredients only. We suffered from acne, we know the struggle.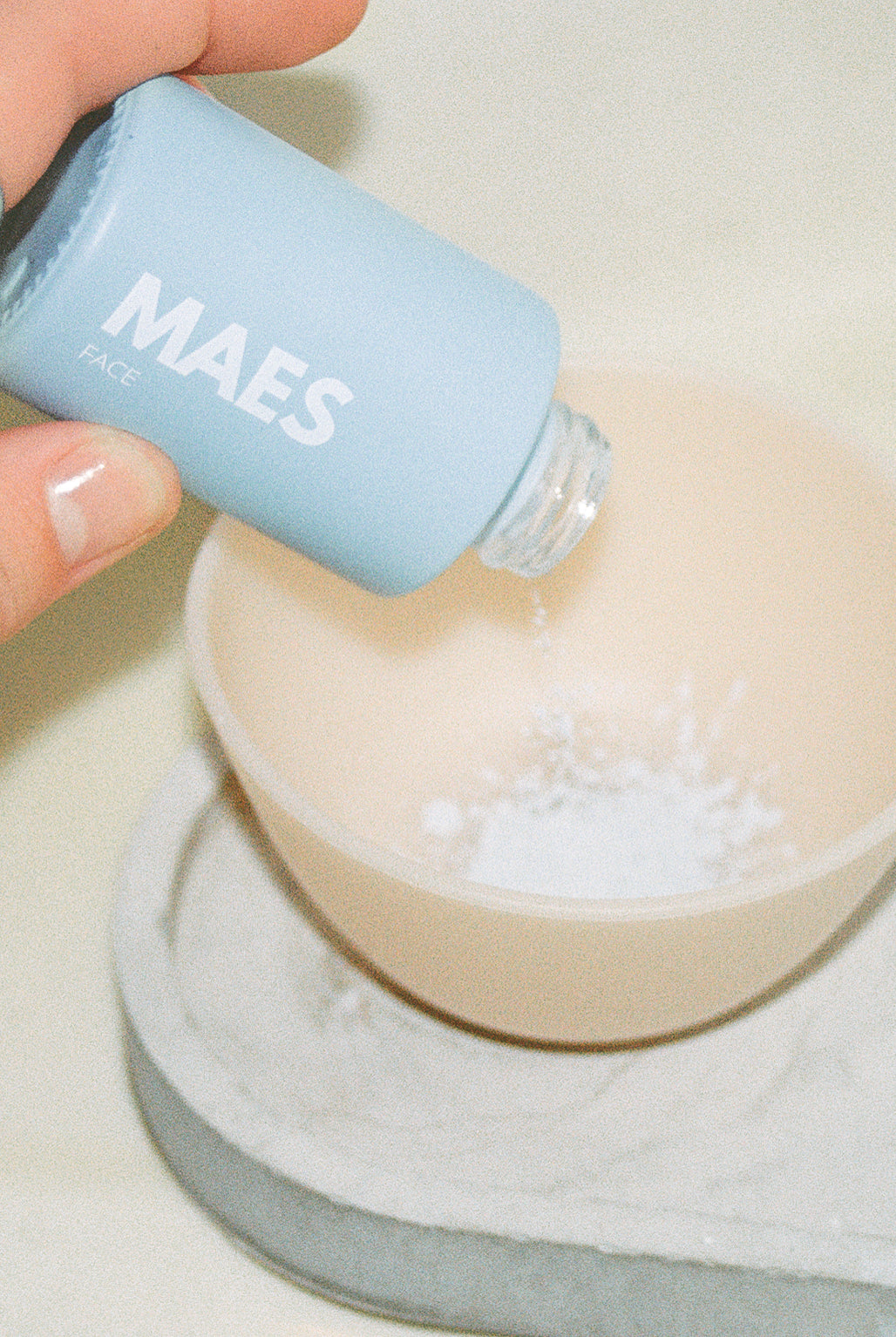 Step 1: Pour
All our masks are made with waterless formulas. Not only is this better for the environment, but it allows us to formulate without harmful chemicals. We sell silicone mixing bowls, but our masks can be mixed in anything - including your hand!
Shop Mixing Bowls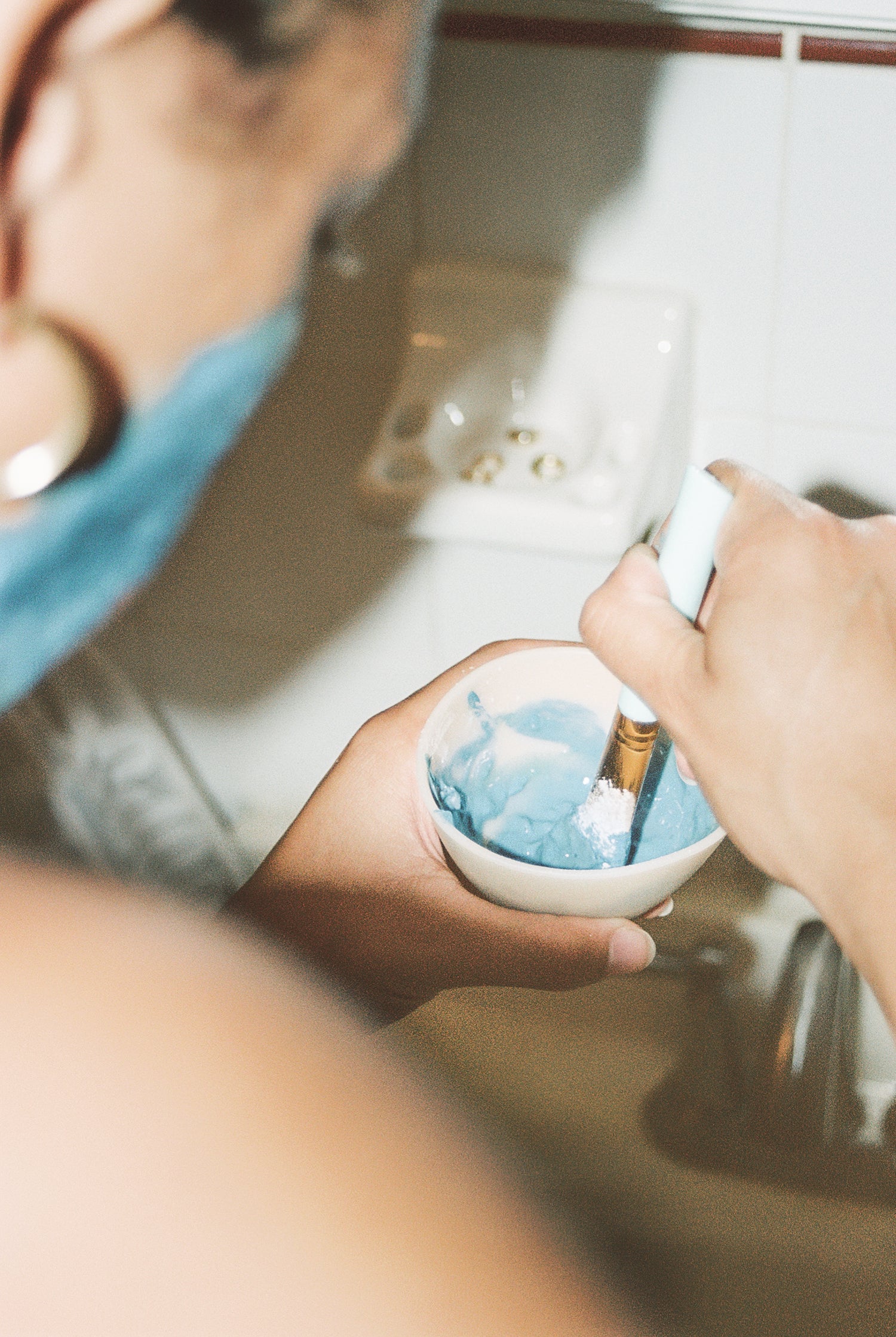 Step 2: Mix
To activate the mask, mix it with water. Add drops of water until it's a mud-like consistency. For a thinner mask, add more water.
If you have it in the kitchen, feel free to mix the masks with apple cider vinegar or yogurt for added benefits.
Tip: If you want to reduce inflammation even more, try making the mask with cold ice water!
Shop Masks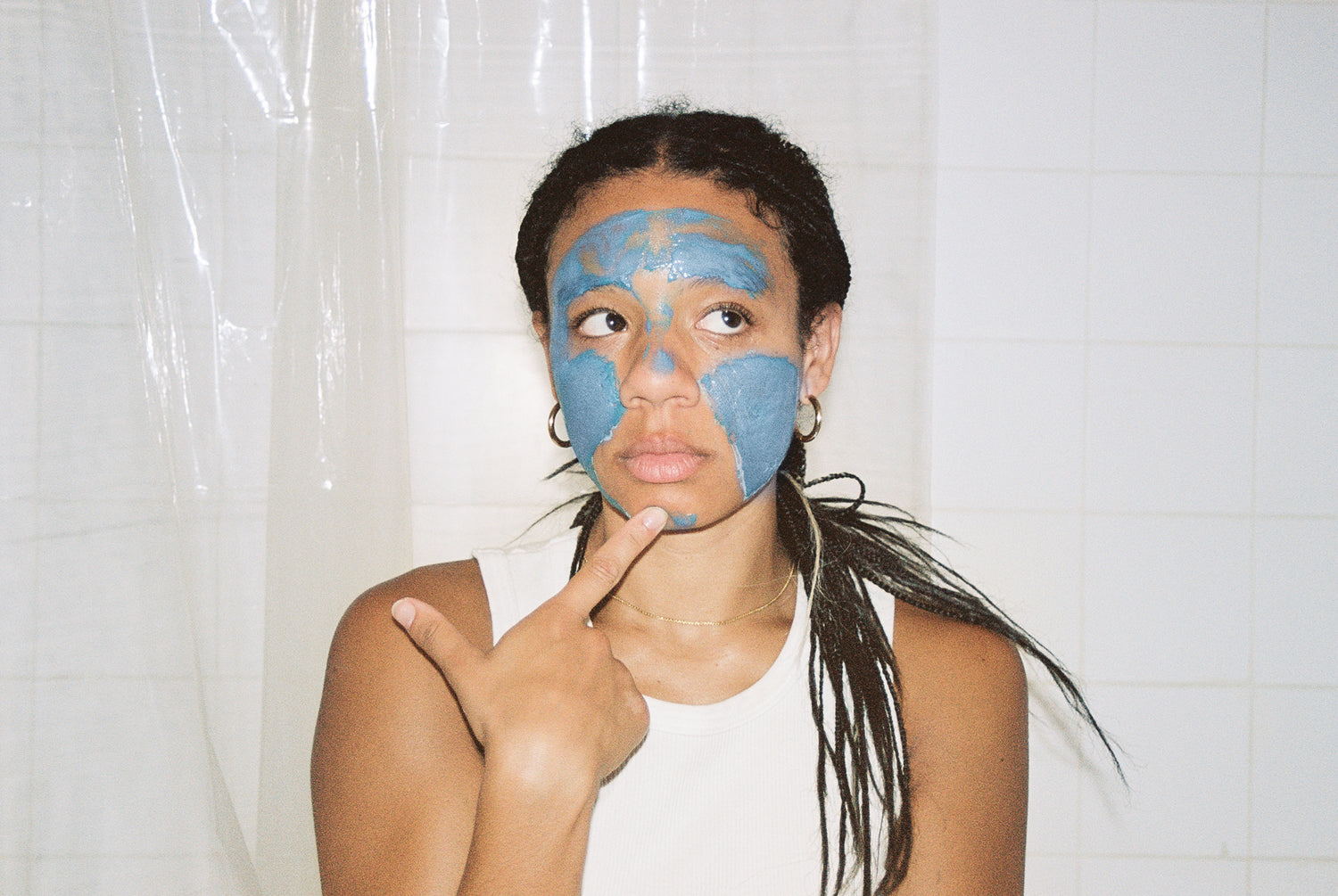 STEP 3: APPLY & RELAX
Apply the masks with your hand or one of our silicone facial brushes. Wait 10-15 minutes and wash off with water. We encourage self-care & relaxation while you have your mask on. Take a bath, read a book, or binge a netflix series!
Make sure to moisturize after. We recommend our facial oil; formulated with hydrating, non-comedogenic oils.
Shop Facial Brushes
FAQ
Are your products vegan?

Yes, all our products are vegan.
Do you offer free shipping?

Yes, we offer free shipping within the US.
As a company, what are you doing to help the environment?

We care about our planet - and the future of our planet, so as a company we want to do our part. All our product containers are reusable glass - reducing our use of plastic (and to prevent harmful chemicals from seeping into the product!). All receipts will be emailed and not provided in package (unless asked), and any flyer used is 100% recyclable. 
What is your return policy?

We are fully committed to our customer's satisfaction and want you to enjoy our products. If you are in any way dissatisfied with your purchase please email us at Hello@Maesface.com. We will accept returns within 20 days of receipt of purchase.
Do your products contain chemicals, fragrances or synthetic ingredients?
Where are your products made?

All of our products are made in Stowe, Vermont!
How long will it take for my order to be processed?

Orders take 1-2 business days to process. 
Why are there oils in your formulations?

All oils used serve a benefit and are non-comedogenic. Bentonite clay, while very effective, can also be drying, the oils in our formulas help combat that. They also make the mask easier to take off once dried!